[rev_slider_vc alias="G1″]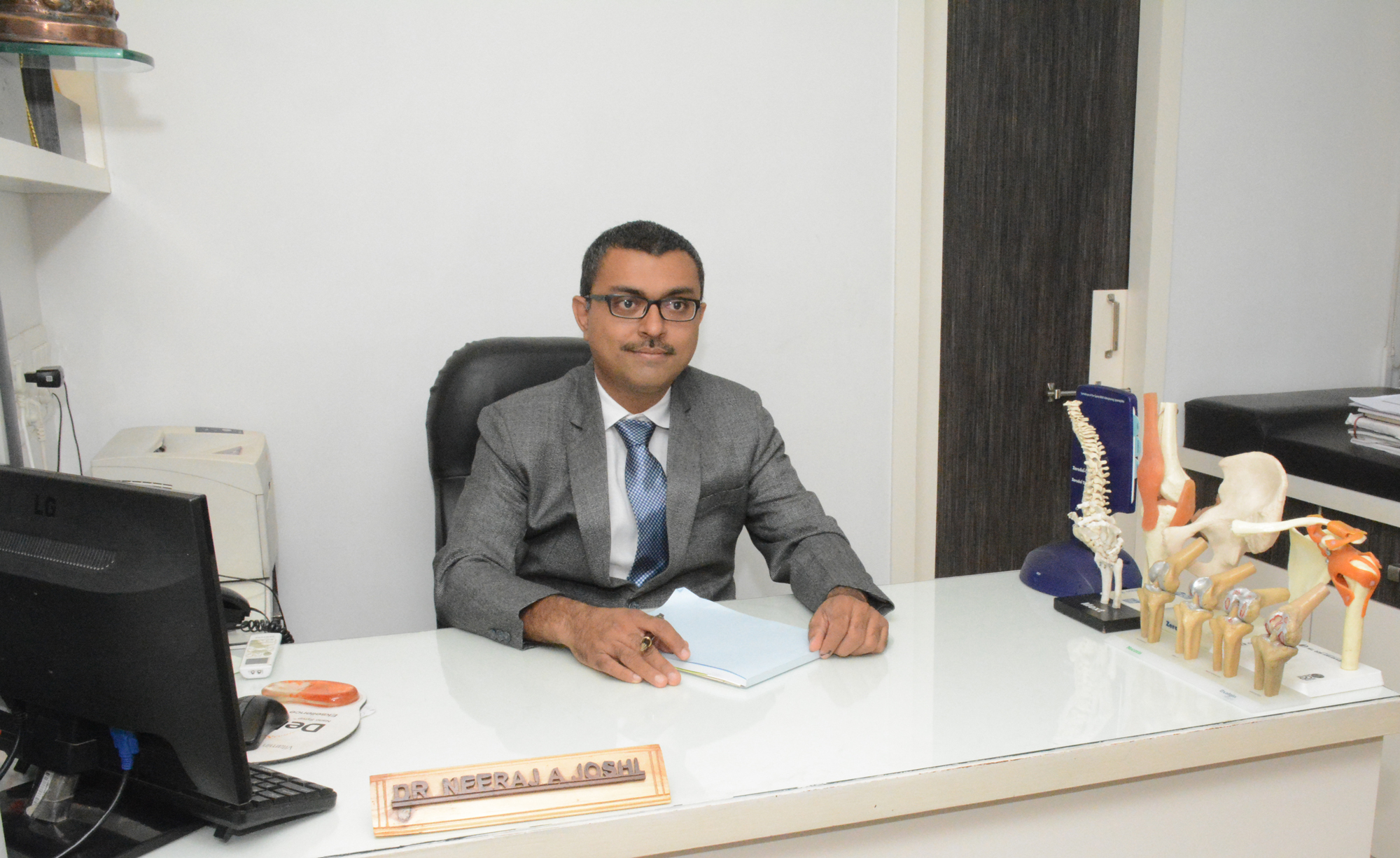 Dr.Neeraj A Joshi
M.S. (Ortho.)
Consultant Orthopaedic ,Trauma & Joint Replacement Surgeon
During last 18 years, he enriched himself with intensive experience of treating complex and severe injuries, multiple fractures and intricate accidental injuries.
Attended 1 international, 15 national and 20 state level conferences and workshops to keep him abreast of latest research, equipment and methodology in orthopaedic surgery.
To cater the medical needs of Bhavnagar district and to offer his competence and knowledge to serve humanity at large, he is running Garg Orthopaedic Hospital and Trauma & Joint Replacement Center, since last 8 years.
We Preserve Biology of the BONE
Best in City Orthopaedic
Doctor's residence within hospital for immediate treatment and monitoring. Rich experienced Trauma care at very affordable cost for all classes of society.
In house X-Ray, Laboratory collection, Pharmacy & Physiotherapy.
Quick Look at the Benefits
Qualified , Experienced doctors and staff
Police cases (MLC) also accepted
Free operation for RSBY card holders
24×7 emergency services
Proper explanation and guidance
Save your money and time with us
Affordable treatment to all
We also serve at these places
Dr. C.K.Sutariya
Vallabhipur
Every Tuesday
At 9:00 am to 10:00 am
Dr. Naresh Jajal
Shihor
Every Thursday
At 9:00 am to 10:00 am